We live in the age of technological developments and every day observe some new discoveries improving our lives. Even when it seems there's nothing else we can invent to make our reality more comfortable, we realize that there are so many more problems for us to solve. Writing an academic paper being one of them, of course. We still don't have a robot that would cope with all of the writing assignments instead of poor exhausted students and they have to do everything on their own.
Although there's no way to escape from these assignments, every student can use various digital tools to make the process of writing a paper less painful and more productive. And as no one wants to spend a lot of time on searching for effective and user-friendly tools, this article will tell you all about them. Just choose the ones you need and write your papers faster and better.
Brainstorming
The process of writing any paper usually starts with brainstorming. You need to come up with an overall idea of your paper and decide the points you're going to discuss in it.
With this tool, you can easily structure your thoughts by organizing them in a pretty mind map. Add images and cross-connect them with each other to get the most productive results.
A free resource that can help you not only with mind mapping, but also with the organization of your literature, reference management, and discovering new sources to use in your paper.
A great tool to create colorful and comprehensive mind maps. You can share your masterpiece with your friends and ask their advice (especially convenient when doing a group project).
Surviving Through Research

Gathering the necessary information can turn into a real nightmare. Most of the students often make the same mistake of dedicating too much time for research leaving not enough of it for actually writing their papers. You'll be able to avoid this experience by using some of these online tools.
Search through the endless number of articles to find the information you need with the help of this resource. You'll get to read the most popular articles as rated by you academic peers and speed up the process of research. You can also create your own library, cite as you write, and share your work with others.
This tool will be extremely helpful for those who are engaged in writing scientific papers on math, physics, etc. Here you'll find the latest research reports that haven't yet been published. Use ArXiv for searching for some new ideas and innovative approaches.
You can find more than 83, 000 academic books and 10 million articles here. These sources are approved by professors so you can stop worrying about finding a reputable book or report for supporting your ideas. There are also some helpful tutorials and guidelines for you to use if you don't know how to start or proceed with your paper. You can use a topic idea generator if you can't come up with a relevant topic yourself.
It's a great helper when you need to organize your information, manage your references, and plan the process of writing. It has an integrated PDF annotation so that you can highlight and save the selected information in one place.
An incredibly useful tool for conducting an online research (and let's be honest, we all prefer it to sitting in the libraries). It has multiple tools for bookmarking and annotating saved pages. You can also use sticky notes to save your comments and reminders directly on any web page. You'll see them every time you visit that page.
Citing and Referencing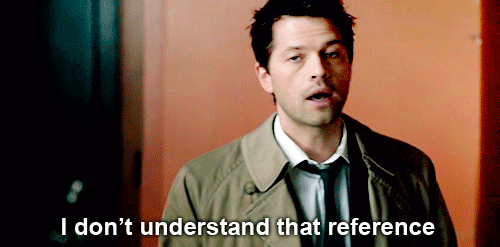 Spending your time on the dull and time-consuming process of making references and formatting them according to the required format style is not an option for a successful student who knows the real value of every minute. You're more than welcome to use these resources instead.
A great tool to analyze and organize your citations. It's now available for Windows, Mac, and Linux users and has browser extensions for Safari and Chrome.
With this tool, you can accurately cite all kinds of sources. It has numerous guides in case you need some additional information and very easy to use.
Store the references you find online and get relevant article recommendations.
After you've finished writing your masterpiece, make sure to make a copy of it, preferably in PDF. It's a great format that allows you to track the changes in the document and makes it easier for a reader to grasp the information. Good luck with writing your excellent papers!